Situated on the 15th & 16th Floors, we offer unique personalized services in the highest standard of facilities. Fully-equipped gym, one-on-one classes, rooftop pool, the only squash court in Saigon, and Rock Out the only Roof Top Rock Climbing facility in the city.

Male & Female change rooms for post work-out; change rooms are inclusive of showers, lockers, toiletries, and saunas.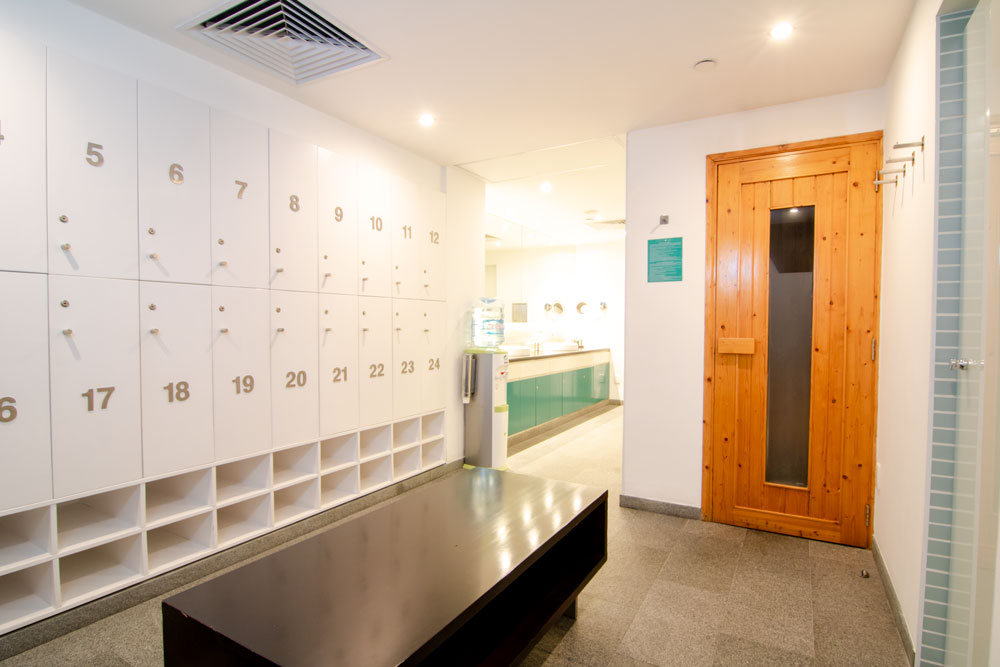 Our air-conditioned gym overlooks the city center of District 1 and is fully-equipped for your fitness needs.
A full range of strength equipment including treadmill, bicycle, and elliptical machines, free weights up to 35 kilos, muscle stretch and strengthening accessories are provided in our 15th Floor gym.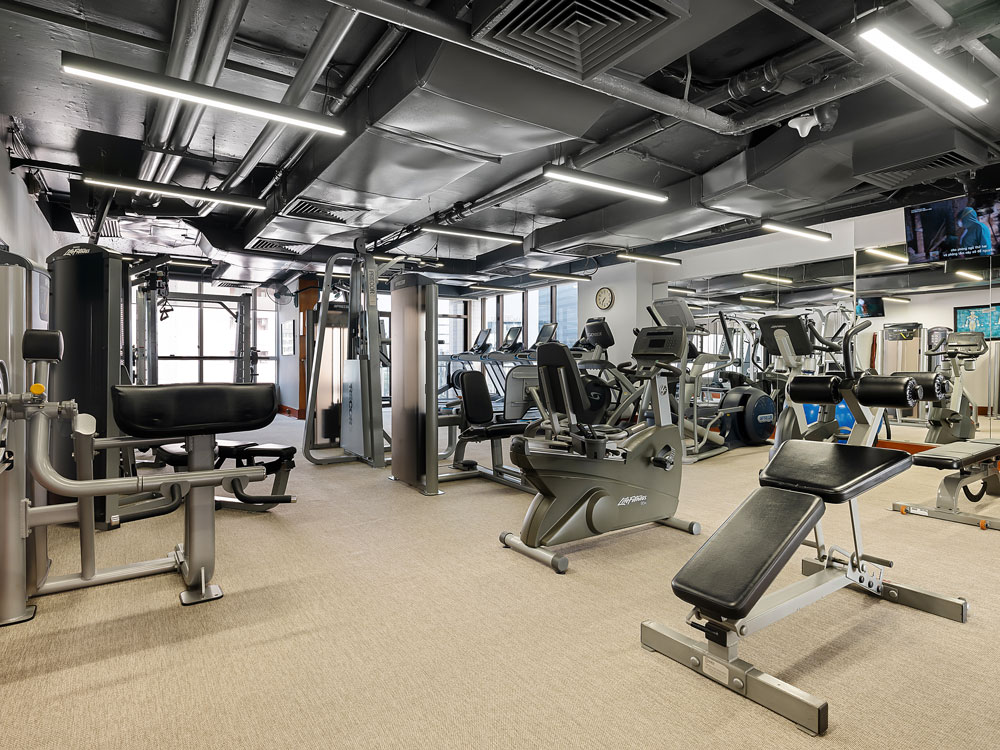 Our friendly team delivers outstanding service and never fails to carry a smile on their faces. Our Team prioritizes a healthy and happy lifestyle and is ready to assist to accomplish your goals.
Our reception hours:
6am to 10pm Monday to Friday,
8am to 8pm on Weekends and public holidays.

The only squash court in the city of Saigon. We host an annual squash tournament every November. Squash enthusiasts from all parts of city join us for this exciting event. Professional coaching is also available. There are storage spaces for members to store sneakers and squash racquets at no extra charge.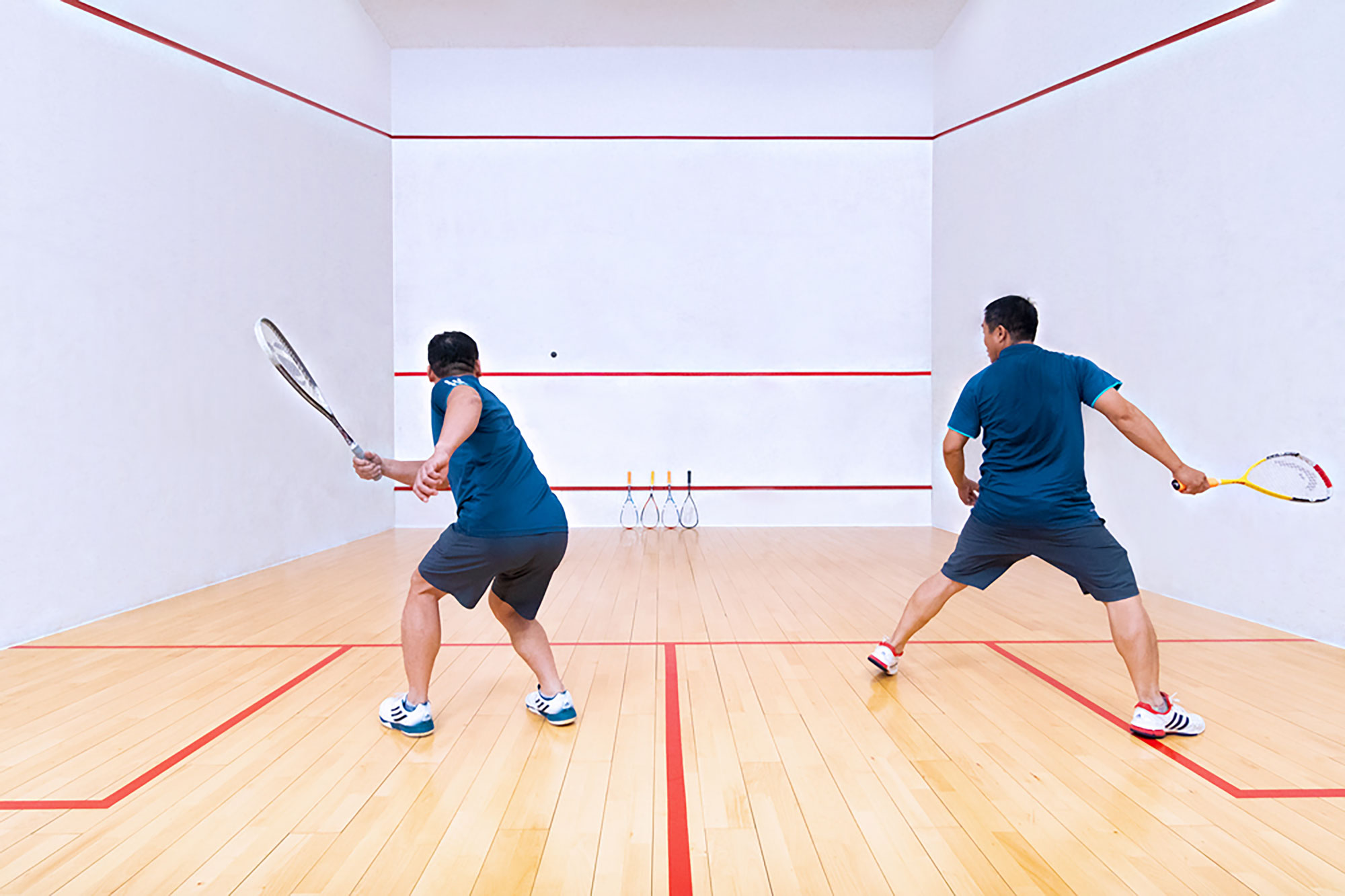 Our fitness studio overlooks the Saigon River, provides 2-walled mirrors, and a surround sound system. The space can occupy up to twelve people, maintaining an intimate atmosphere for our selection of classes.
Yoga classes at The Landmark are included with membership, though guests are also welcomed to drop in. Please come 10 minutes early to set up your mat and get ready for class.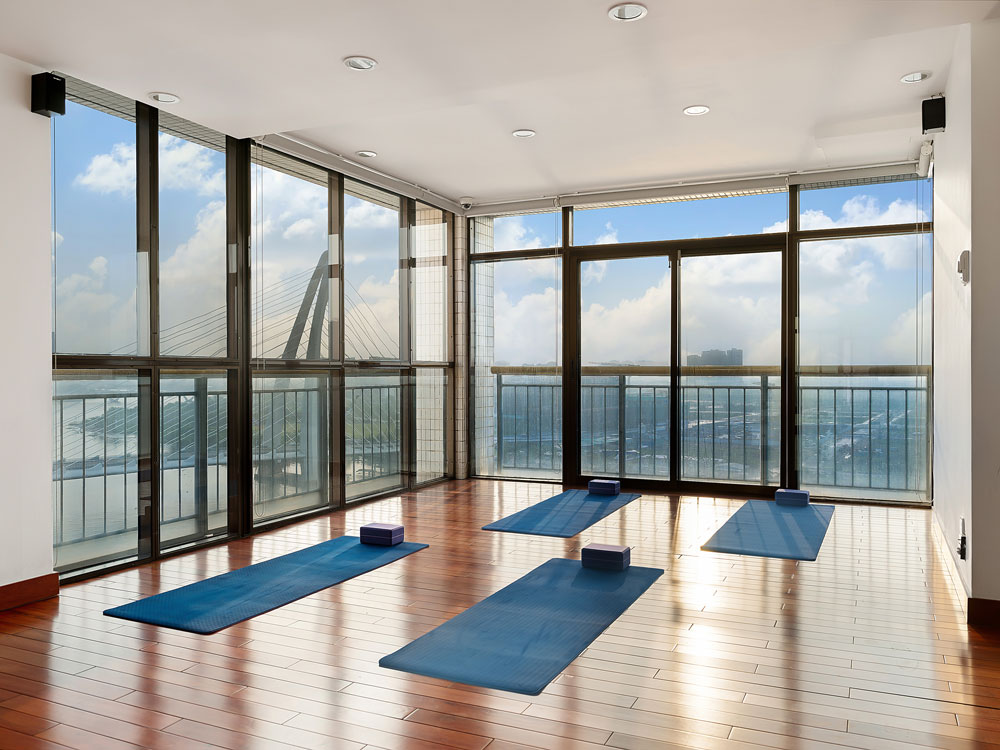 Enjoy the river view from our rooftop swimming pool, which provides an alternation of shade and sun with our sun beams. Lounge chairs with the light breeze make for a perfect place to unwind after a workout.
Swimming lessons are available upon request.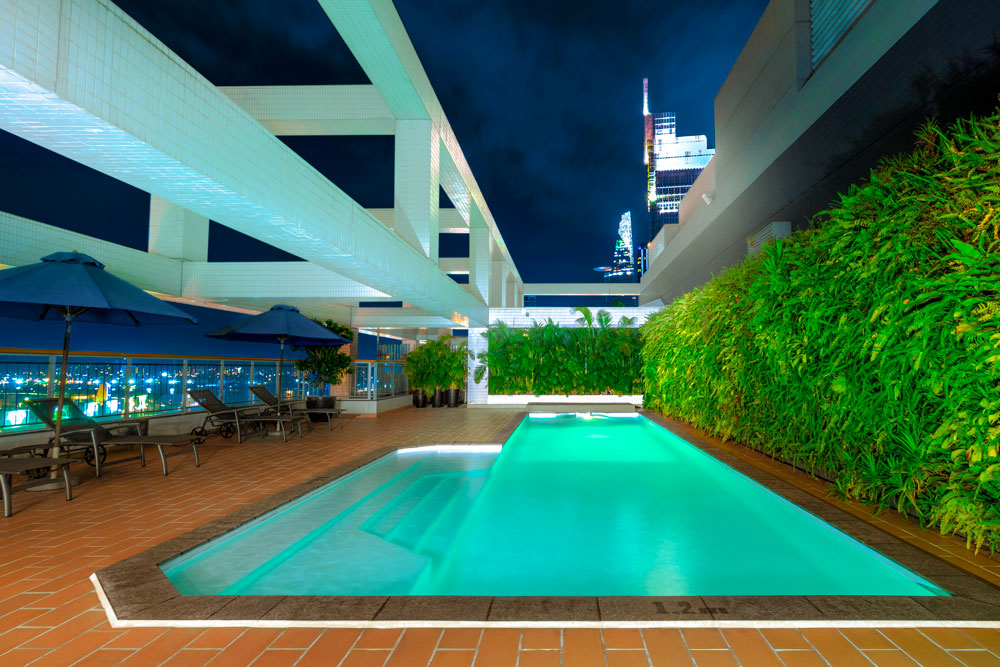 Not only is this the only roof top rock climbing facility in Ho Chi Minh City, but also in the country of Vietnam. It is equipped with state of art wall design with auto belay, bouldering wall, and facilities for training including hang board, and peg board.
The rest area has modern and comfortable outdoor seating, as well as a vending machine where can buy drinks and snacks.
We have friendly coaches who provide professional classes, or personalized development plans.
This is an idea place for training, competition games, team building events. Combine with the roof top swimming pool area, this is also a great venue for fun parties.