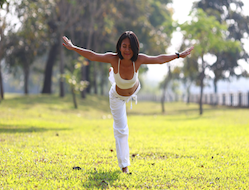 Tram Le
500 hr RYT Yoga Alliance
She has been embracing this amazing self-discovery journey through her trainings in 200hr Vinyasa with Om Factory from New York; and 300hr Hatha & Ashtanga with World Peace Yoga School (WPYS) in the yoga capital Rishikesh, India. Tram currently is a teacher of the WPYS International Teacher Team. Tram's classes focus on a mixology of the East and West to concentrate on physical alignment, personal core strength and muscle group improvising through safe and traditional comfort postures with the harmony of breathing techniques and flexible mind. Being one of the pioneers in AcroYoga community since 2013, aside from holding 500hr certification and registered with Yoga Alliance, Tram is as well trained in different types of bodyworks through Thai and Swedish massages, knowledge in nutrition and fitness. But most importantly, she is passionate about making the work accessible to all who are willing and interested to experience it.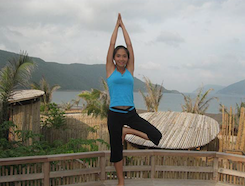 Phuong
Phuong has been practicing yoga since discovering its joys and benefits in 2007. Experiencing the transformation yoga had in her life, she felt inspired to share the gift of yoga with others. In 2010, she received 200-hour Yoga Teacher certification from the International Sivananda Yoga Vedanta Academy. She focuses on Power Yoga, blending physical alignment and core strength in a fluid rhythm and emphasizing breath awareness and conscious intention to promote ease and stability in each pose. Her goal is to help students find and maintain a peaceful mind, creating an uplifting, safe environment for students to explore and expand within their own physical body and consciousness.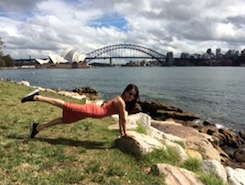 Tammy
Tammy began her journey in 2011, while in search of a a more balanced and full life. Yoga has since brought her serenity and a state of equilibrium and she continues to grow her practice through self-education and academic research. Her thirst for knowledge led her to become an internationally certified yoga instructor with Yoga Alliance. She applies her knowledge to her teaching with specific focus on inner awareness, breath mindfulness, and movement connectivity. She believes that if each person can bring mind, breath, and motion into harmony then equilibrium will be achieved, allowing each person to enjoy life to its fullest.